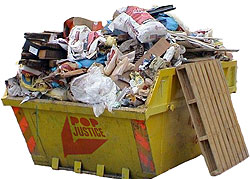 » Beyonce showed up to honour (or, for American readers or members of The Saturdays, 'honor') her mother at the University of Houston, and so did some of her fans. (Daily Mail)
» Rihanna's new album will be called 'Talk That Talk'. (MTV)
» 'Florence' from Florence & The Machine feels that putting clothes on isn't a way of "trying to exercise a demon", but more a way of escaping. (Billboard) Surely it's more a way of 'keeping warm'.
» Adele has cancelled her US tour after suffering another haem­or­rhage in her vocal chords. (Official site)
» Kelly Clarkson has released the official version of 'What Doesn't Kill You (Stronger)' 'onto the internet'. (Twitter)
» Harry from One Direction isn't happy that all the other 'lads' (except Niall) now have girl­friends. (The Sun) Still, at least he can console himself with a) having a very lifelike replica in their new doll range and b) being able to bang endless queues of women left right and centre with a clear conscience.
» Cher has some sound advice for Madonna. (Twitter)
» Former X Factor irritant Jamie 'Afro' Archer believes that Joe McElderry was always destined to sing classical songs rather than "pop stuff." (The Shields Gazette) Fuck off Jamie.
» Sound the 'teenage boy lost for three days in moun­tain­ous cleavage, police fear worst' siren: Mariah Carey has re-recorded her seasonal staple 'All I Want For Christmas Is You' with Justin Bieber. (Rap-Up)
» And finally, for every 25 songs Gary Barlow writes only one of them will be any good. (Contactmusic) The other 24 go in a box marked 'Cardle'.
THAT WAS some of THE NEWS.