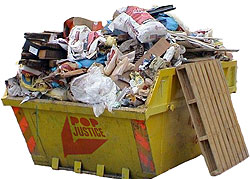 » Is there a sadder indict­ment of the state of the record industry than the fact that Professor Green's nan can't buy his current Number One single on CD? (The Sun)
» Lady Gaga played some of her songs on a sitar during her concert in India. (The Economic Times)
» Seemingly immune to the charms of Kitty Brucknell, Esquire magazine have named Rihanna the Sexiest Woman Alive. (News Quod)
» Cher Lloyd is adament that, unlike Robbie Williams, she'll def­in­itely make it in America. (The Mirror)
» Britney Spears flogged loads of dis­coun­ted tickets for her UK shows through voucher websites and some people think that's fine while others think it's a problem. (BBC Newsbeat) In par­tic­u­lar, pop pundit Will Kennard from Chase & Status (?!!) says this looks desperate. Tell you what Will, come back to us when you've finished degrading yourself with efforts like THIS and then we can talk about desperate, right?
» Madonna is going to have her own channel featuring original content on YouTube as of next month. (The Drum) Hopefully it will all be as good as this.
» JLS' vocal warm up includes singing the words "macaroni ravioli" over and over again. (The Guardian) Coincidentally this is the title of one of the bonus tracks on a new anthology of unre­leased Kula Shaker material.
» Horse Loving Global Songstress Leona Lewis would quite like to duet with Chris Martin, David Bowie or Stevie Wonder. (Gulf News)
» Frankmusik has been drinking the beverage of Kings: port. (Twitter)
» And finally, in a poll that was in no way a waste of everyone's time, Republican Presidential candidate Rick Perry was voted "America's favorite pres­id­en­tial pos­sib­ilty named Perry", beating famed political activist Katy Perry. (Perry Presidential)
THAT WAS some of THE NEWS.