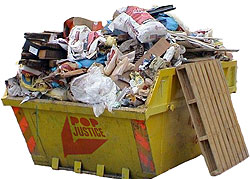 » JLS, Jessie J and Olly Murs all won awards at the BT Digital Music Awards last night. (BBC Newsbeat)
» The forth­com­ing Michael Jackson Cirque du Soleil show is, perhaps unwisely, being billed as 'Michael Jackson on steroids'. (Billboard)
» Lady Gaga has three heads and some differing opinions about the state of her heart in a new fashion film. (MTV)
» It almost goes without saying that Jessie J cries in her new video for self-esteem anthem, 'Who You Are'. (The Sun)
» The lamazing Cover Drive are having a few problems under­stand­ing their fans. (Twitter)
» The Saturdays' new album will be called 'On Your Radar'. (Capital FM)
» Lourdes has confirmed that her biggest inspir­a­tion is her mum, Madonna, which means she needs to get a wriggle on with this whole becoming a popstar thing. (People)
» Kelly Rowland wants her X Factor con­test­ants to be "better than Gaga and better than Beyonce." (Daily Record) Good luck with that.
» Christina Aguilera gets into one of those special trans­form­ing lifts that only popstars seem to find in an advert for her new perfume. (YouTube)
» And finally, Rihanna was nearly two hours late starting her show in Belfast and the crowd weren't happy. (Contactmusic)
THAT WAS some of THE NEWS.