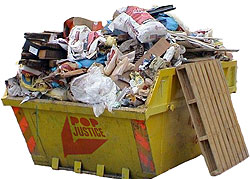 » 'Apparently' Britney Spears demanded fish and chips, tooth­paste, figs, prunes and a framed picture of Princess Diana for her dressing room before her first O2 show last night. (The Mirror)
» Kelly Clarkson, Jessie J and Florence and the Machine will all perform at VH1 Divas concert in December. (MTV)
» If you're short on last minute halloween costumes you could always dress as one half of terrible music spe­cial­ists, LMFAO. (Billboard) Or, you know, just not bother.
» Rihanna was nervous about playing the role of a drug addict in the 'We Found Love' video. (Entertainmentwise)
» A throat doctor 'to the stars' thinks Adele's throat problems are "very fixable" and she should be singing again by early next year. (Rolling Stone)
» Darren Hayes doesn't want to be "a gay or a straight artist" or make "gay records", he just wants to be great. (Herald Sun)
» Jennifer Lopez feels that last year's American Idol con­test­ants set the standard so high that it will be tough for this year's bunch to compete. (AceShowbiz) But do you reckon they might just pull it off, readers? Do you reckon it'll be the same as every year? Do you reckon?
» Lady Gaga has landed safely in India where she'll perform at the first ever Indian Grand Prix. (Hindustan Times)
» Form an orderly queue ladies and gentlemen, it is now possible to get into Geri Halliwell's knickers. (Contactmusic)
» And finally, Robyn has some great advice for up and coming artists. (Twitter)
THAT WAS some of THE NEWS.