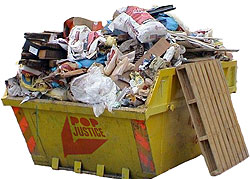 » Matt Cardle's annoyed that One Direction were allowed to release their single before his and he's worried it could affect its chances of success. (The Mirror) (That and the fact that it's rubbish of course.)
» Acts such as Six D and Chipmunk might have cause for concern in major label reshuffle. (The Sun) (The last we heard Chipmunk had been dropped already but that might be bollocks.)
» Nicki Minaj sported a pink chicken wing necklace at a gig in Las Vegas over the weekend. (Idolator)
» When it was announced Calvin Harris was producing Rihanna's new single he received messages from her fans warning him it had "better not be rubbish." (NME) Everyone can calm down now can't they?
» Jennifer Lopez danced to one of her own songs and received a lap dance during a typical night out. (People)
» Jessie J has been nominated for Entertainer of the Year at the Stonewall awards which take place in November. (Fans Share)
» Lady Gaga spent nearly $40,000 on a ticket to one of Barak Obama's parties. (Washington Post)
» Gary Barlow will need to pull another old song out from behind the sofa as he's appar­ently 'penning' the X Factor winner's single. (The Sun)
» Ageing popstar Willow Smith has nearly finished her debut album. (MTV)
» And finally, Rihanna would like to make one thing clear. (Twitter)
THAT WAS some of THE NEWS.