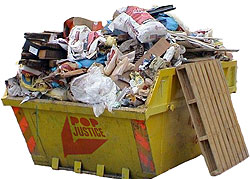 » It's been at least a week since Beyonce premiered a new video, but fear not, here's a preview of the forth­com­ing 'Party' promo. (AceShowbiz)
» Nicki Minaj's first range of nail polish will go on sale next year, with each shade named after a song on her album. (Billboard) We don't like the sound of Super Bass Shatter to be honest — "I'd leave it a while if I were you, Nicki Minaj was in there last and she's a right super bass shatter" etc etc.
» Here's a studio recording of Cher Lloyd's version of 'Stay', which has now been added to her album. (We Are Pop Slags)
» Lady Gaga, Demi Lovato and Kelly Clarkson have joined the line-up for a big Christmas party in New York. (SoundSpike)
» Michael Jackson and Katy Perry are the top two celebrity costume ideas for Halloween. (Starpulse)
» Being a fan of Take That made Chris Martin question his sexuality. (The Sun)
» "Chart-topping" Natalia Kills is going on a tour of America and Canada, which is nice. (Altsounds)
» Justin Bieber is a pretty big fan of the unne­ces­sary vocal run on this cover of 'The Christmas Song' with mentor, Usher. (Idolator)
» Perpetual hat-botherer and 'The Lazy Song' music crime prac­ti­tioner Bruno Mars has asked fans to be patient when it comes to the release of his new video as it's not actually finished yet. (Contactmusic) COME ON BRUNO WE NEED TO SEE THIS VIDEO IMMEDIATELY!!!! (Translation: anytime in the next eight months is fine, there's plenty of other stuff for us to be getting on with in the meantime thanks pal.)
» And finally, Britney Spears will go head to head with Abdelfattah Grini, BIGBANG, Restart and Lena for the chance to be crowned Worldwide Act at the MTV EMA awards. (MTV)
THAT WAS some of THE NEWS.