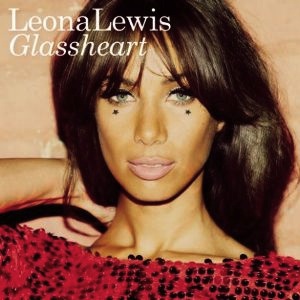 Global Songstress Leona Lewis' latest opus 'Glassheart' has had its March release date pushed back until November 26. (That Grape Juice) At least that's one Christmas present sorted out already, right?

will.i.am has been com­plain­ing about his Wikipedia page, saying that "they are so wrong on so many things…like my name, where I'm born, album release info, nick names #wrong". (Twitter) If only there was some way will.i.am could somehow alter this inform­a­tion. It is a shame Wikipedia entries are so set in stone, really.

An advert for Lady Gaga's 'Born This Way' album has been cleared of being overtly sexual by the Advertising Standards Authority (ASA), after a solitary viewer com­plained that it might upset some children. (Daily Mirror) The ASA state that her belly rubbing is "simply a part of the dance routine".

'MJB Da MVP' hitmaker Mary J. Blige is upset that her song 'The Living Proof' from The Help hasn't been nominated for Best Original Song at the Oscars. (Billboard) "It saddens me & feels like the Academy is being mean", she glumly wrote. We're still fucked off that Sean Kingston's Inbetweeners-featured cultural milestone 'Party All Night (Sleep All Day)' wasn't eligible.

Here is a generous 40 second preview of Kelly Rowland's new video for 'Keep It Between Us'. Nothing really happens, but there are some nice shots of the Eiffel Tower. (Idolator)

It's the comeback we've all been waiting for: PJ & Duncan might be per­form­ing at The National Television Awards tonight. (The Sun) Er, excuse us, 'The Sun': "short lived" pop career? Three albums and a Greatest Hits is not "short-lived".

If you haven't yet heard the triple threat of Flo Rida, LMFAO and T‑Pain together on 'Run To You', you can listen here. (Music Remedy) Our advice: don't listen there.

JLS have been chatting about their Ed Sheeran col­lab­or­a­tion plans, saying it's going to be "magical" ("fucking boring"). (MTV)

And finally, Authentic Chanteuse Lana Del Rey has 'done a Rihanna', and posed with an umbrella for the latest cover of Complex. (Complex) Is it just us or is the brolly not doing a very good job of keeping her dry? "Oh sorry gents my garments appear to be moist and clinging to my breasts, please don't look etc etc etc."
THAT WAS some of THE NEWS.