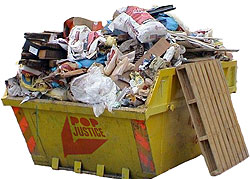 » Mutya Buena has successfully won the rights to any Sugababes-related "stationery, paper gift wrap and paper gift-wrapping ribbons." (NME) Stand by for Mutya's 'Too Lost In Yule' Christmas wrapping paper range. But steer clear of the Heidi range.
» Beyonce's choreographer can't see a valid reason as to why dance can't save the world. (Huffington Post)
» Gary Barlow would like some help picking a name for his new Children In Need supergroup thingy. (The Sun) We don't care what it's called as long as there's a Flo Rida-esque "Bar-low low low low low low low" bit in there somewhere.
» Taking a break from writing enormoballads, Ryan Tedder has signed up to help launch a chain of BBQ style restaurants. (Rolling Stone)
» Lady Gaga is the eleventh most powerful woman in the world. (Forbes) No news on Holly Valance's placing yet but we'll keep you posted.
» Britney Spears will release 'Trouble For Me' as her next single. (Music Rooms) But what about our 'Inside Out' video idea?
» Simon Cowell apparently told Cheryl Cole to raise her game on the US X Factor just before she was 'asked to leave'. (Hollywood Reporter)
» Florrie's taking her brand new (free) Prada bag to LA! (Twitter) We would happily take free stuff to LA if anyone's interested.
» Rumours are that Avril Lavigne makes a cameo appearance in the new Rihanna video. (Wild 102.9)
» And finally, Selena Gomez is too busy to go to college right now. (Contactmusic)
THAT WAS some of THE NEWS.