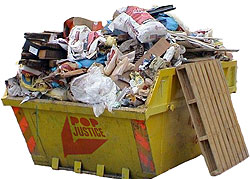 » Nokia have released two special One Direction mobile phones, both with cus­tom­ised ringtones for each band member. (CNET UK) Somewhere, a Sugababe weeps.
» Boyz II Men were really happy Beyonce decided to sample one of their songs on her new single, 'Countdown'. (MTV)
» Kelly Clarkson will follow in the footsteps of Michael Buble and Dame Edna Everage by per­form­ing at some kind of American football thing. (News.com.au)
» Diana Vickers seems to be making some kind of pre­dic­tion about the weather. (Twitter)
» Brit School alumni — including Adele, Leona and, er, The Kooks — have col­lect­ively sold over 65 million albums since the school opened twenty years ago. (The Sun)
» Usher has been accused of stealing someone else's song on 'Burn'. (Billboard)
» Kelly Rowland is proud to be asso­ci­ated with a show that promotes "family time." (Chicago Tribune) She means The X Factor, in case that wasn't obvious. We hope she doesn't mean 'family time' in the 'Same Difference singing love songs to each other' sense.
» Demi Lovato had to rely on a tele­prompter for an awards per­form­ance because some wise guy thought it would be a good idea for her to sing 'Skyscraper' in Spanish even though she doesn't know the language. (Contactmusic)
» Natalia Kills doesn't make music to sell millions of albums. (Windy City Times) Which is lucky, really.
» And finally, Jessie J has compared herself to a "broken super hero" and worries she may never wear heels again after breaking her foot. (MTV) We think that is what is known as a 'First World problem'.
THAT WAS some of THE NEWS.