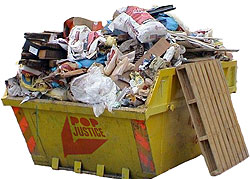 » Hurts cel­eb­rated their final festival appear­ance of the year at V by getting really drunk. (The Sun)
» Fairly popular song­writer for hire Ester Dean wants her solo album to be "grimy" and "hard, like in your face." (Billboard) [INSERT PENIS JOKE HERE PLEASE SUBS THANKS] [GAG ABOUT PENIS INSERTION TO GO HERE PLEASE SUBS THANKS] [JOKE ABOUT PENIS INSERTION LEADING TO GAG TO GO HERE PLEASE SUBS THANKS]
» Lady Gaga thinks Bollywood is "surreal genius" and will perform her first ever shows in India in October. (IBN Live)
» Katy Perry was appar­ently called an "uncom­pas­sion­ate carnivore" for enjoying some meat recently. (Musicrooms) Katy can't even say she didn't have any — California grills are undeniable.
» Madonna and Mariah Carey have made it onto the list of cheapest celebrity tippers. (The Guardian)
» Serial eyebrow raiser Pitbull is being sued for crimes against music, spe­cific­ally by Lindsay Lohan, who is accusing him of using her name in one of his 'raps' without per­mis­sion. (MSNBC)
» Kelly Rowland likes to visit sex shops with her friends at 1am. (Canoe)
» Beyonce and Jay‑Z are the most powerful couple in showbiz, according to Forbes magazine. (Wakey Wakey News)
» Alexandra Burke finds Rihanna mildly attract­ive. (Twitter)
» And finally, Nicola Roberts has unveiled the artwork for her new album and it involves a pile of washing up, some ceramic birds and a feather duster. (Nicola Roberts)
THAT WAS some of THE NEWS.