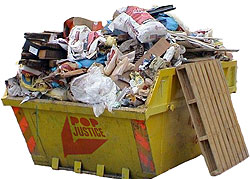 » One Direction were 30 minutes late for a radio interview because their driver missed the turning for the car park. (The Star) You really couldn't make it up.
» Alicia Keys is a fan of Emeli Sandé, which is the correct decision. (Twitter)
» Apparently Rihanna will perform with Eminem at V Festival this weekend, but no one can decide the best time for her to get on stage. May we suggest she comes on when he plays 'Love The Way You Lie'? (The Mirror)
» Yesterday we sen­sa­tion­ally linked to a story that said Matt Cardle will be the X Factor's first credible rock singer. As if to confirm that theory, his first single has been written by… Serj Tankian? Thom Yorke? Matt himself? No: Gary Barlow. (The Sun)
» Jordin Sparks will appear on the cover of Life and Dog magazine. (Official site)
» Beyonce's new perfume advert looks a bit like an X Factor intro sequence. (YouTube)
» Sky Ferreira played some songs at a thing. (Style Caster)
» Spark watched one of the most amazing things she's ever seen (sadly it wasn't that video of people putting glow­sticks in the toilet). (Twitter)
» Will Young nearly gave up on his new album after three songs because of his ego. (Daily Mail)
» And finally, Lady Gaga will open this year's MTV VMA awards and has confirmed that she's still living "halfway between reality and fantasy." (MTV) We once lived halfway between reality and fantasy — or, as the locals called it, 'Tooting Broadway'.
THAT WAS some of THE NEWS.