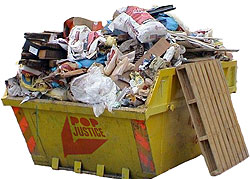 » 'Mr Know It All' hitmaker Kelly Clarkson's least favourite animal is her sister's llama, the quite bril­liantly named Dalai. (Metro) By coin­cid­ence Beyonce also has a llama, but hers is called called Ringthea.
» Britney's 'Criminal' video is here and fully down­load­able at a price from iTunes. (Billboard) Or, you can watch it here for free. (YouTube) WARNING: Contains perfume product placement.
» Lady Gaga will perform at the MTV EMAs in Belfast next month. (Belfast Telegraph)
» Hold on to your beige hats, Credibility Cardle has lowered himself to Lady Gaga's level for this cover of 'Paparazzi'. (The Sun) Hey do you know what you can really tell what a great song it is now it's been performed in this proper fashion! THANKS MATT!!! No but seriously Matt fuck off.
» Apparently there's a "bizarrely brilliant" (we think they mean "lamazing") reworking of Bing Crosby's 'Can You Hear What I Hear?' on JLS' new album. (Daily Star)
» HAPPY THIRTIETH BIRTHDAY MICHAEL CRAGG.
» Usher performed in front of Bill Clinton with a big rip in his trousers. (San Francisco Chronicle)
» Joe Jonas is a fan of Pixie Lott's music. (Contactmusic)
» Impartial onlooker Beyonce thinks the winner of The X Factor is in Kelly Rowland's category. (Evening Standard)
» Rihanna is in the studio working with The-Dream, which is generally a good thing. (Twitter)
» And finally, in 'The One Where Assembled Guests Run Screaming From The Venue Covering Their Ears' news, 'Perfect Night' hitmaker and all-round good egg Peter Andre performed at Ross from Friends' wedding renewal ceremony. (The Sun)
THAT WAS some of THE NEWS.