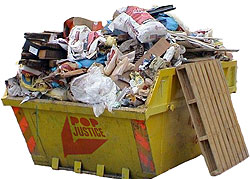 » Rochelle from The Saturdays has denied that they are breaking up, despite Frankie becoming part time and Una having a baby. (Metro) It is also 'reported' that "despite failing to land a No.1 in 11 attempts, Wiseman insists it is quantity not quality that counts". Let's just assume she said that the other way around. Because she wouldn't really have actually said that, would she? Actually she might.
» Video-shy Beyonce has released some more clips of her 'Live at Roseland: Element of 4' DVD. (Ace Showbiz) Her per­form­ance of 'I Was Here' includes some fairly ordinary footage of her hugging Michael Jackson, per­form­ing with Prince, and singing at Barack Obama's inauguration.
» One Direction's Harry Styles went out to dinner with The Xtra Factor presenter Caroline Flack last night. (The Sun) There are no reports of Caroline flipping her hair or Harry getting over­whelmed, unfortunately.
» Kelly Clarkson said some amusing things at her VH1 Unplugged taping. They have been listed here. (Billboard)
» Google Music has now been official launched. (Music Week) As an 'incentive', they are offering a live Pearl Jam album and Busta Rhymes' new single to download. All for free! DON'T PANIC EVERYONE, LEGITIMATE MUSIC LISTENING IS SAVED.
» If you ever wanted to know what Oh Land's favourite British food is, you're in luck. (Twitter)
» Nicole Scherzinger's album 'Killer Love' – which was released over here in March — has had its US release date pushed back until next year. (KO Video)
» Rihanna and Usher will be per­form­ing at the entirely necessary pre-Grammys show, The Grammy Awards Nomination Concert, at the end of the month. (Hollywood Reporter)
» Pet Shop Boys announced last week that they are releasing a second b‑sides album, called 'Format', next February. (Petshopboys.co.uk) It will include a generous helping of 38 songs.
» And finally, Lady Gaga sometimes pisses in bins. (Contactmusic)
THAT WAS some of THE NEWS.