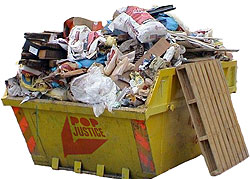 » Robbie's new fashion range was influ­enced by his grandad. (The Sun)
» Video footage has emerged of a pre-'The Fame' fame Lady Gaga having some roses tattooed on her back by a woman who has her own reality TV show about being a tattooist. (Daily Mail)
» Ciara and Outkast are rumoured to be signing deals with US X Factor judge (and sometime pop genius) LA Reid's Epic Records. (Billboard)
» Jessie J has been nominated for three Q awards. (Press Association) The best thing about this story is the picture they've used of Adele.
» Kelly Clarkson has posted the track­list­ing for her new album online and with titles such as 'Dark Side', 'The War Is Over' and 'What Doesn't Kill You (Stronger)' it seems she's finally made her 'upbeat club record'. (Official Site)
» Natalia Kills is trying to make some kind of statement. (Twitter) (Isn't she always.)
» Patrick Wolf has posted a picture on his Tumblr. It is of a plate with a face drawn on it and some hair made out of tomatoes. (The Patrick Wolf Palisade) It's what the internet was invented for.
» Cher Lloyd, One Direction and Rizzle Kicks have all been added to the lineup at the BBC Teen Awards 2011. (BBC)
» Una from The Saturdays is having a baby! (Daily Mirror) All fired up? No it's just a hot flush etc etc. CONGRATULATIONS UNA.
» And finally, saviour of the record industry, Adele, will have a bit of a rest before she starts work on her third album. (Contactmusic)
THAT WAS some of THE NEWS.