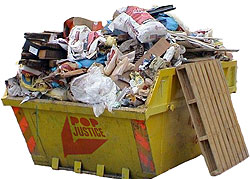 » Rihanna has been known to get up at 4am to start working out. (Adelaide Now)
» Some of the pictures to emerge from the Lady Gaga/Jean-Paul Gaultier doc­u­ment­ary are sur­pris­ingly 'con­tro­ver­sial'. (Daily Mail)
» HAPPY BIRTHDAY MADONNA. (Wikipedia) Your card is in the post.
» We've been waiting to announce this ever since we saw the nominees — Miley Cyrus has been inducted into the Celebrity Bowling Hall of Fame, beating Lady Gaga and Justin Bieber. (E! Online)
» One of the two heads sprouting out of the marauding LMFAO pop monster says he learned "how to make love to the fans" by watching the stars of Motown. (Metro US)
» Here's a picture of Christina Aguilera and Adele having a chat in front of a fridge freezer. (Twitter)
» The Wanted are going to South America with Justin Bieber in October, so that's nice. (The Mirror)
» Leona's new bob is actually a 'fob'. (Now)
» Usher's working on a duet with someone, but won't say who it is. He does, however, mention the letter B and say it's "CRAZY". (Twitter) Billy Corgan, your time has come.
» And finally, Beyonce's Heat outsells Mariah's Lollipop Bling and Kylie's Pink Sparkle. (Not their pet names for their respect­ive whoopsies, in case you were concerned.) (The Sun)
THAT WAS some of THE NEWS.