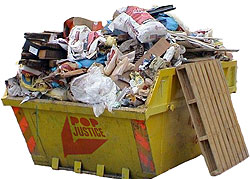 » Original X Factor legend Steve Brookstein has told Cher Lloyd to "ignore the comments" and let the music "shine through." (Worcester News) Followers of Brooko on Twitter will be aware of just how well he follows his own advice. You would certainly never find him getting wound up by tabloid journ­al­ists, firing off mean-spirited and bor­der­line homo­phobic responses to criticism and so on. That is a thing that would def­in­itely not happen.
» Chris Martin was intim­id­ated by Rihanna but managed to pluck up the courage to ask her to sing on Coldplay's new album. (The Sun) A chance to shine for this under­cel­eb­rated solo artiste.
» Bright Light Bright Light slept on the floor of a ferry last night. (Twitter)
» Even when singing about depress­ing things, Patrick Wolf does it in a "high energy" way. (Rolling Stone)
» Nobody — not even Simon Cowell — can stop One Direction's Niall from farting. (Daily Star)
» There's a slim chance JLS may enter the arenas on their new tour on the back of flying elephants. (Daily Record)
» Pixie Lott is "excited" about present­ing a thing and also about her new album. (Radio 1 Newsbeat)
» Nicola Roberts was typically forth­com­ing with the finer details about the Girls Aloud reunion slip, saying they'll def­in­itely be doing "something" next year. (Pillow)
» Apparently, if you're a lady pop singer it helps to dress 'a bit wacky'. (Fond du Lac Reporter)
» And finally, 'foul-mouthed' Will Young swore twice on Radio 2. (Contactmusic)
THAT WAS some of THE NEWS.