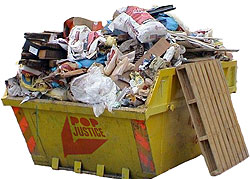 » Kelly Clarkson's 'Stronger' album rep­res­ents the first time she and her record company have really worked together. (Daily Star) How fortunate, then, that it is such a roaring success so far.
» There will be two covers for Rihanna's 'Talk That Talk' album. (Billboard)
» Adele, Katy Perry and Lady Gaga have all received quite a few nom­in­a­tions for the American Music Awards. (LA Times) Yet nothing for Sky Ferreira. Is this what they call 'civil­isa­tion'? Is it? IS IT?
» Joe Jonas feels that it's a good time to release his debut solo album. (MTV) He doesn't say it, but the popchart absence of The Actor Justin Timberlake must have helped.
» Professor Green thanks Lily Allen for having a chat with him in a lyric from his new album. (The Sun)
» Credibility Cardle's cred­ib­il­ity claims are only enhanced on this pho­toshoot in which he sports stick-on tattoos. (Look)
» Beyonce's publicist has denied reports that she's sporting a fake baby bump, calling them "stupid, ridicu­lous and false." (ABC News) So that's that sorted out.
» The ever modest Ne-Yo has called his new album 'The Cracks In Mr Perfect'. (That Grape Juice)
» Jake Shears is not a fan of the work of Danish auteur Lars Von Trier. (Twitter)
» And finally in labor­i­ously-shoe­horned, means-nothing-in-the-real-world, Metro-friendly survey news, Cheryl Cole is the person most Brits would like to sit next to on a transat­lantic flight. (Comparecarhire) We don't much fancy the idea of sharing overhead lock­er­space with her though, she fight fight fight fight fights for her luggage.
And THAT WAS some of THE NEWS.