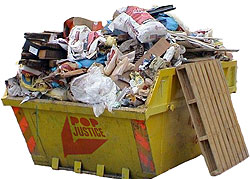 » Kelly Clarkson thinks the reason she's single is that she looks bad doing Eminem's 'Lose Yourself' at karaoke.(Entertainment Weekly)
» Lady Gaga and will.i.am will 'honour' Sting — STING — at a gig in New York to celebrate it nearly being his birthday. (Rolling Stone)
» Some of the songs on the Nicola Roberts album are very good. (The Sun)
» The Actor Justin Timberlake 'jammed' with his new five-piece band, FreeSol, in his Manhattan res­taur­ant. (Contactmusic) THIS IS NOT EXACTLY THE RETURN TO MUSIC WE WERE HOPING FOR JUSTIN.
» Rihanna is suing the company that remod­elled her mansion because it leaks. It is a good job she always has an umbrella with her. (Press Association) (NB: One of Rihanna's hit songs goes by the name 'Umbrella', although the song concerns itself with a meta­phor­ical umberella one might off a friend to shield them from life's more trying times, rather than the physical umberella one might require in the event of a leaking ceiling.)
» Patrick Wolf's been filming those 'late night video portraits' again. (Twitter)
» At least Marvin from JLS is excited about this Michael Jackson tribute. (Musicrooms)
» Neon Hitch tries to flog some handbags in the video for her cover of Kreayshawn's 'Gucci Gucci'. (Idolator)
» Christina Aguilera has her first Number One in America since 2001. (Billboard)
» And finally, Pixie Lott enjoys going "out for a big bender" (lively night out, not oversized homo­sexual) by wearing a wig to hide from the legions of paparazzi. (Daily Star)
THAT WAS some of THE NEWS.