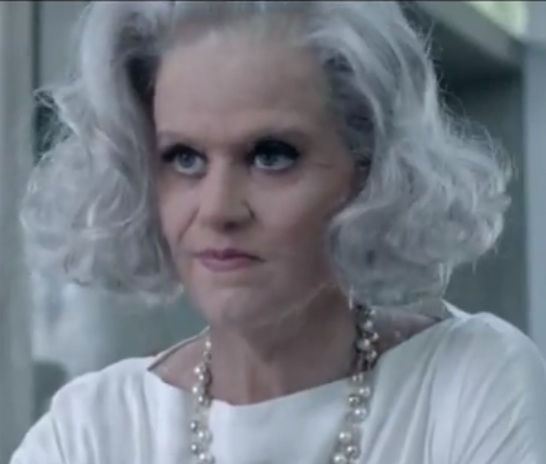 Katy Perry will be hosting Saturday Night Live on December 10. (Hollywood Reporter) Tragically she will be leaving the singing duties to Robyn, who will also be appearing on the show.

Lady Gaga was a 'surprise' guest at the International Emmys in New York last night, present­ing 'Nasty' Nigel Lythgoe the honorary International Emmy Founders Award. (Washington Post) Mind you it would have been a better surprise if they'd got Hear'Say or Darius Danesh to present the award.

Brace yourselves for another eight-year album campaign: Nicki Minaj's second album will be out in the early part of 2012, but everyone is being a bit vague about it. (Billboard)

Matt Cardle doesn't know if he'll be able to emulate the success of previous X Factor winners like Leona Lewis. (964Eagle) Considering he was per­form­ing last night at Guildford's G‑Live venue — where the last big live draw was Shakin' Stevens — he's probably got a point.

An important dis­cus­sion on whether Britney Spears or Jennifer Lopez looked best in the "Sparkly Nude Performance Outfit" takes place here. (MTV)

Jessica Sutta, the least memorable member of the Pussycat Dolls, will be opening a "multi-media, star-studded, inter­na­tion­ally known event of now enormous pro­por­tions'' — The Dinah Shore Weekend — in March 2012. (top40-charts)

This is an incred­ibly tedious video interview with Olly Murs. (YouTube) Skip to 48 seconds in to watch him drinking bottled water in as irrit­at­ing a manner as possible.

Madonna might be head­lining the Isle of Wight Festival next year. (Gigwise)

One Direction have signed a US record deal with Columbia in an attempt to break into America. (The Sun) We wonder what Credibility Cardle thinks of that Columbia's 'real music' roster now.

And finally, The Wanted are urging Frankie Cocozza to ''milk'' his fame. (Daily Star) According to Jay, "We have our fair share of tal­ent­less women that are famous for being attract­ive – or even not 'cos there's quite a few mingers that are famous for being famous – so maybe it's time we had some men around doing it." What a charmer.
THAT WAS some of THE NEWS.