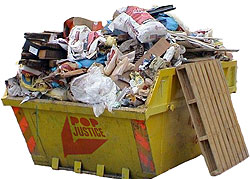 » Details of Lady Gaga's Christmas take over of the Barneys store have emerged and products include a handmade chocolate skull, a claw-like Christmas stocking and a special 'Born This Way' snow globe. (Ology) OH JESUS CHRIST WON'T SOMEONE JUST LET US BUY A SET OF £14.99-A-POP 'FAMOUS OUTFITS' GAGA DOLLS STARTING WITH MEAT DRESS GAGA, POLICE TAPE GAGA AND KERMIT CAPE GAGA IS THAT REALLY TOO MUCH TO FUCKING ASK?
» Nicki Minaj and Prince performed in front of Ke$ha and some other people at a Versace launch party thing. (Billboard)
» Pawn-obsessed JB from JLS outbid Bruce Willis to win a limited-edition chess set. (The Sun)
» Madonna would quite like the person who leaked a demo version of her new single to stop now please. (NME)
» Olly Murs 'treated' some 'fans' to a special acoustic version of his new single in the basement of Top Shop. (Sugarscape)
» According to an 'insider', Simon Cowell thinks Cher Lloyd could become more suc­cess­ful than Cheryl Cole. (MTV) Successful enough to be built up by then shat on by The X Factor? An achieve­ment indeed. Good luck Cher!
» This probably rep­res­ents a new low for humanity. (Rolling Stone)
» Stevie Wonder's harmonica playing on the new Pixie Lott album all came about by accident after she met him in a res­taur­ant. (Chronicle Live) Fascinating stuff.
» It's been about a month since the last new Rihanna single but fear not because 'You Da One' will premiere this Friday and be available to buy from Sunday. (Twitter)
» And finally, 'Touch Me Like That' hitmaker Dannii Minogue has been made a Doctor of Media for services to the enter­tain­ment industry. (Daily Mail)
THAT WAS some of THE NEWS.