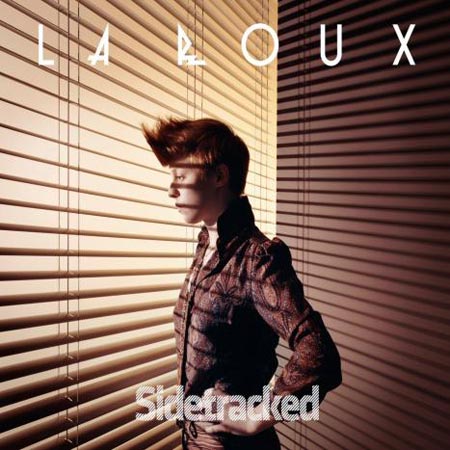 So we've got La Roux's Rolling Stones cover 'Under My Thumb' as Song Of The Day today — it's included on the La Roux 'Sidetracked' album which is out at the end of the month.
The album would be worth nine quid (for that is its price in certain quarters) for the blinding artwork alone but as it turns out the tunes Ben and Elly have selected are really quite good too.
These are the songs that are on it, in the order that they're on it.

Japan — I Second That Emotion
Heaven 17 — Come Live With Me
Joyce Sims — (You Are My) All And All
Hally & Kongo Band — Afrikan Man
Fever Ray — When I Grow Up (D. Lissvik Version)
Doris Troy — Just One Look
Freur — Doot Doot
Jam Crew — Exotic Nations
Ellis, Beggs & Howard — Big Bubbles, No Troubles
Fox The Fox — Precious Little Diamond
Tears For Fears — Suffer The Children
Blancmange — What's Your Problem?
I Blame Coco — Self Machine (Coconut Candy 'No Need For Plastic Palm Trees' Elly Jackson Remix)
Paul Haig — Big Blue World
Kavinsky — Testarossa Autodrive (SebastiAn Remix)
La Roux — Under My Thumb
Gerry Rafferty — Right Down The Line
By way of a review — a 'la revoux', if you will* — we had a listen to it the other day and can happily award the album a solid 7/10. Well done everybody.
* You won't