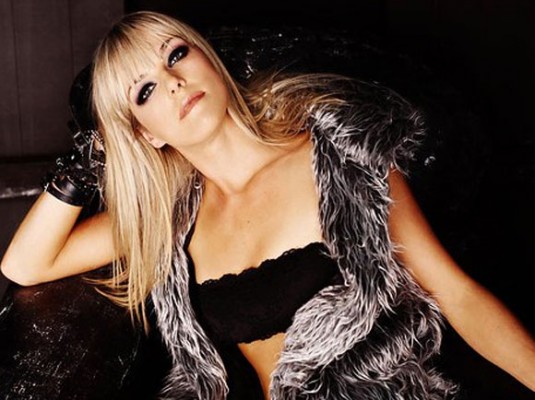 Sit down Dave, it's time to meet Australian 'pop chanteuse' Bowie Jane, whose debut single 'Luv Bomb' is out on March 11.
Her press pack proudly declares that she is notching up "over 10,000 MySpace hits per month" — SOMEONE GET JUSTIN ON THE PHONE — and that she "is on a super-hero mission to conquer the UK in 2013".
Other phrases that catch our eye include "mild mannered criminal lawyer by day – pop power-house by night" and "leaping straight from the pages of a super-hero action plot, Bowie Jane dumps the briefcase and whips off the suit to reveal a lycra-clad pop siren with a serious mission to complete on planet pop".
Anyway she's been recording in Sweden and 'Luv Bomb' is brilliant. Sadly it also comes with what is probably the worst lyric video we ever seen. Press play and close your eyes.
http://www.youtube.com/watch?v=b6brqEol6‑A
You opened your eyes didn't you. :(
In happier news, there is also a rather perky mix courtesy of 7th Heaven.
There's another song knocking around called 'Miss U Hate U' but while it sounds alright on first listen it's basically just noise.
http://www.youtube.com/watch?v=4pXkOyGcPcM
So there you have it. There's an interview here which describes her persona as "no-holes-barred", which we'll probably file under Too Much Information for the time being.
Further reading:
Bowie Jane's official website
Bowie Jane on Facebook
Bowie Jane pon de Twitter
Bowie Jane at SoundCloud
Bowie Jane on LinkedIn (?!)