Starting later this month, it will be illegal for companies including record labels, PRs and managers to pretend to be normal music fans when they post online. (It's all outlined here.) What it basically means is that from June, 'creating an online buzz' won't be quite as simple as spamming a load of mes­sage­boards and blogs, pre­tend­ing to be a fan.
It's a shame, in a way, because TOTALLY PRICELESS moments like this, from the Popjustice forums, will die out. (We've removed the band's name as it's really not their fault this sort of thing happens.)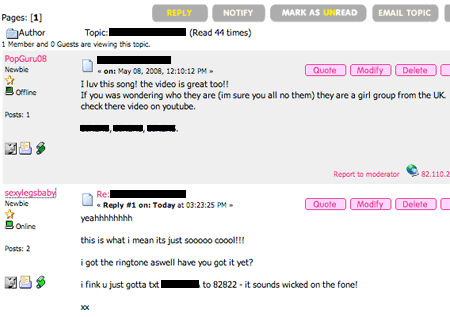 One of these two board members registered using the email address of an online PR company. The other board member posted their opinion using the same computer.
'Epic fail' etc etc.