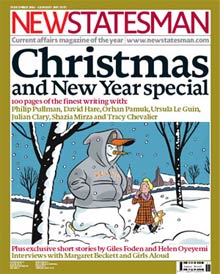 "I know there are pro­grammes on late at night, aren't there, when they have like debates and stuff."
"David Cameron said he fancied me. He was just trying to be cool. Do I fancy him? No!"
"There should be adverts in the breaks during Coronation Street spelling it out in bullet points."
"I only vote Labour because me mam does."
"You know that basically Labour is the working class and the Conservatives are the really, kind of, upper class, and then everything else is… I have no idea."
"Footballers' wives are just as bad as benefit scroun­gers — it's just a higher class of sponger."
That's right, viewers, it's Girls Aloud…