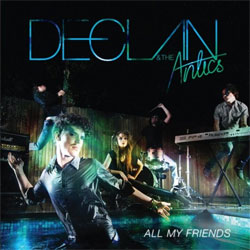 Last Thursday's Popjustice Song Of The Day, 'Born For The Nightlife' by Declan & The Antics, was a jolly little number.
If you liked it, good news: Melbourne-based pop troubadour Declan (for it is he) has said 'yes' to the general idea of Popjustice readers being able to download a full MP3 of the song.
Et voila:
There's also plenty to like about the Declain & The Antics MySpace (www.myspace.com/declanandtheantics) and new album 'All My Friends'.
*Ends*