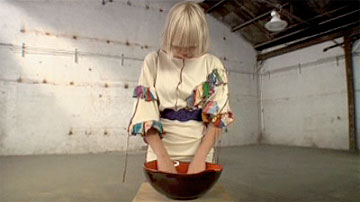 She's probably no more likely to remember to lock the back door than Rihanna but Sia con­sist­ently delivers the goods on two fronts:
1. Tunes
2. Videos
And her new tune, 'Soon We'll Be Found', is coming out next month. Rick Nowels co-wrote it, and his credits include 'The Power Of Goodbye' (a haunting version of which you can hear here) and 'White Flag' (Dido's best song not to include a recorder solo), so it is offi­cially good.
As for the new tune's new video, you can watch that RIGHT HERE NOW USING THE INTERNET.
The video starts off like Feist and ends up like Klaxons.
Here's a picture of Sia chil­lax­ing with a dog.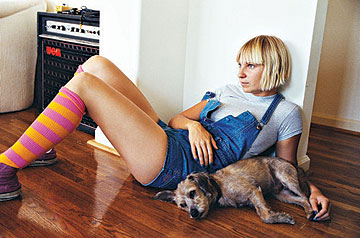 Amazing.