httpv://www.youtube.com/watch?v=1VpTu6bbBE8

We featured Raygun's 'Just Because' as a Song Of The Day a couple of months ago — some of you might also have seen them recently sup­port­ing Pink. The Joseph Kahn-directed video for 'Just Because' is now very nearly finished and here's a first look. It features the band per­form­ing on the bonnets ('hoods') of cars during a high speed chase.
WE'RE NOT CERTAIN OF THIS READERS BUT WE THINK THEY MIGHT HAVE MADE THIS VIDEO USING COMPUTERS.
We quite like the jacket Dave (the singer) is wearing.
Here it is again, in a pro­mo­tional pho­to­graph of the band. Not sure how we feel about the same jacket appearing twice.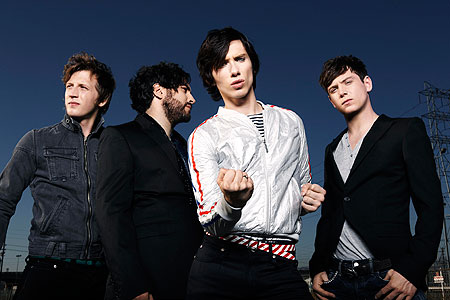 We love 'guess the singer' pho­to­graphs like this.