"

Gordon brown? He seems a nice enough Fellow."

The resident Popjustice pho­to­grapher struck gold at the Spice Girls press conference.

The Spice Girls held a press con­fer­ence to announce a series of qutie large pop concerts and we were there with a camera.

Here is what we saw with our eyes.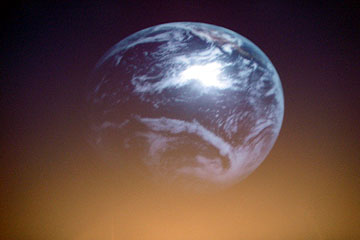 This is Planet Earth.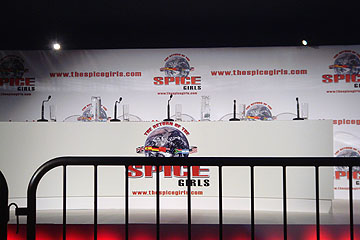 Five micro­phones. It can mean only one thing: WORLDS APART ARE BACK!!!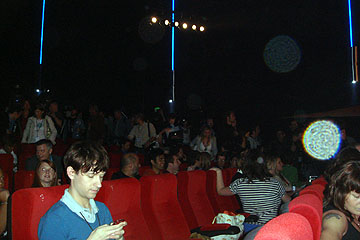 The world's media are in a frenzy.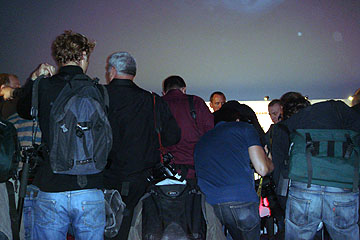 These are the arses and sturdy holdalls of some pho­to­graph­ers. The world's pho­to­graph­ers are getting ready to yell things like "VICTORIA! VICTORIA! TO THE RIGHT!", "GIRLS! OVER HERE! GIRLS! GIRLS! OVER HERE!", "ALL LOOKING MY WAY! GIRLS!! VICTORIA! LOOKING MY WAY!" at the Spice Girls.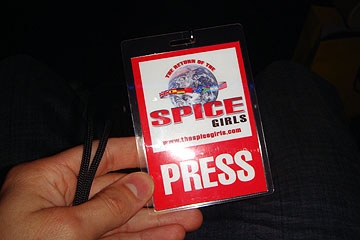 We pressed it and nothing happened.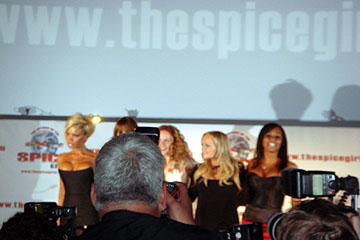 OMG it's the Spice Girls. "EMMA!! OVER HERE!!"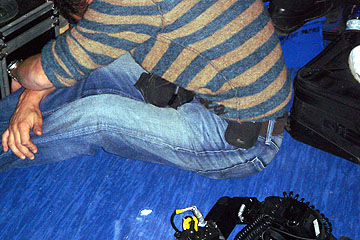 For some, the excite­ment of seeing five women who used to be in the Spice Girls then weren't now are again was all too much.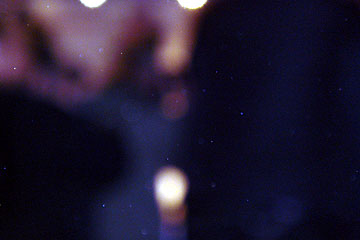 Er…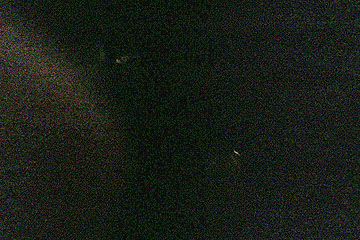 Erm…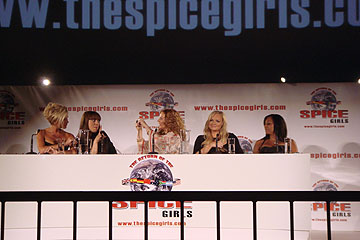 Geri, ever the joker, decides that now is the time to shoot some hilarious photos for her Facebook profile.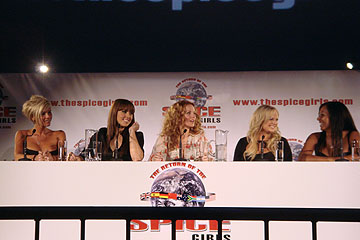 Just talk among yourselves, ladies. That's fine.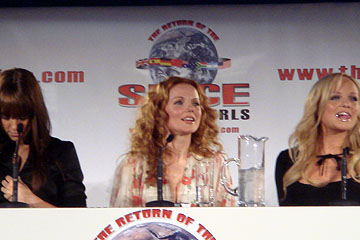 Melanie C picks some of her breakfast out of her bra.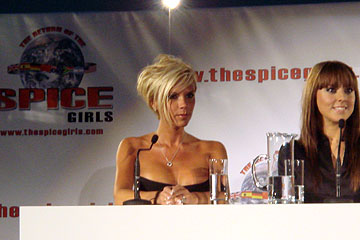 Your eyes feel strangely drawn, don't they…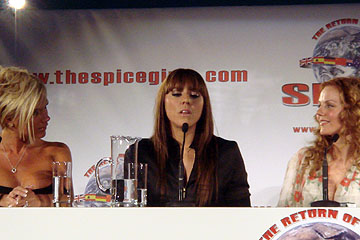 Melanie C says something of deep sig­ni­fic­ance not just to the future of the Spice Girls but also to the future of the entire human race.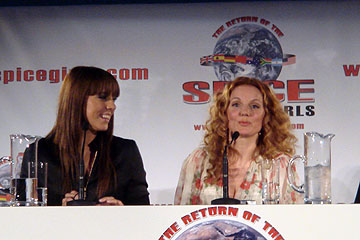 Charlie Dimmock gives some gardening advice to The World's Media.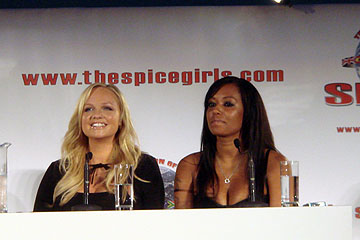 Eddie Murphy's question about 'weekend access' didn't go down so well.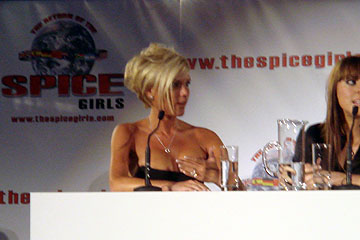 Yep, they're still there…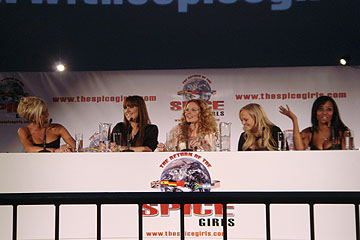 Laughing about something or other. Look at how well they get on talking about old times.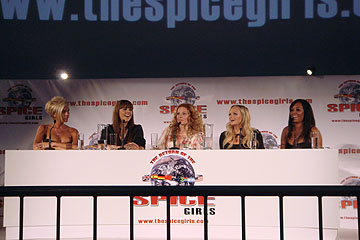 Despite fears that Jenny Falconer and Joe Mott might try to stage invade the barrier was here for our pro­tec­tion as much as theirs.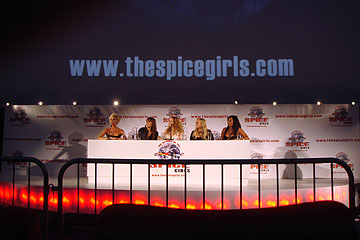 To the left, something slams.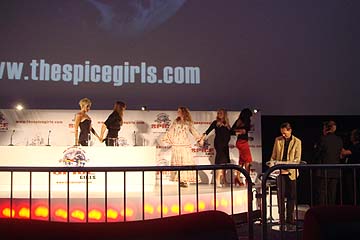 And then they all fucked off home again.
Et voila.