Now this is how you do a lyric video.
Posted by Popjustice on Sep 07 2012, 12:51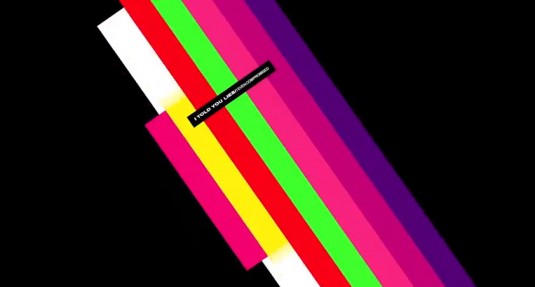 We expect One Direction's 'Live While We're Young' lyric video will be a miniature work of art but until that one 'drops', this extraordinary lyric video for the Pete Hammond mix of Parralox's 'Sharper Than A Knife' is one of the year's best.
In a way it's a shame that the selection of record sleeves means that anyone not of A Certain Age will be unlikely to feel the full force of the video's amazingness, but we reckon most people will get the general idea even if they don't recognise most of what's happening, and at least it's true to the era of which Parallox are clearly so fond. (Thanks to Ian Usher for bringing this to our attention.)
While we're on the topic, it has to be acknowledged once again that one of the year's other great lyric videos is Katy Perry's 'Wide Awake', which actually brought a tear to our eye when we first watched it, which isn't bad going for what is ultimately an animated marketing campaign.
Amazing.
MORE
Lyric videos