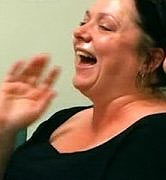 2006 seems to have gone on for YEARS.
We have had to put up with Sandi Thom, the Top of the Pops debacle and fools like Razorlight doing doing their utmost to make sure these twelve months were an utterly miserable exper­i­ence for all concerned.
On the other hand we've had Lil' Chris, Roseann McBride and Timbaland making things bearable.
But all that is behind us now, and since it is the season of hastily written features and seasonal round-ups, we have put together the Popjustice A‑Z of 2006.