Let's see what's arrived in the post in the last few days.
1. Some Gilles Peterson bubbles


Simple yet effective.
2. Some Sunblock mooses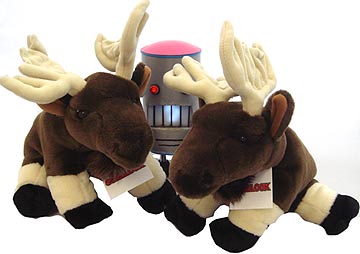 Nobody seems quite sure what these mooses have to do with blind­ingly-obvious Corona cover versions but here they are. The mooses also came with some t‑shirts and some badges which, while less con­tro­ver­sial, lack these stuffed toys' complete sense of pointlessness.

3. Booty Luv mirror compact things
A pop tat mas­ter­stroke from our new favourite band in the entire pop cosmos, this Booty Luv mirror thing LIGHTS UP when you open it. The same could possibly be said for the Sunblock mooses but we haven't dis­em­bowelled them yet.
So there you go. If you like pop tat, make sure you have a look at the Popjustice Box Of Shit which is, frankly, full of it.