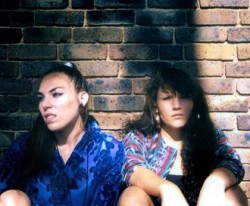 Above average lady pop duo (and former Popjustice Hi-Fi signings) War Of Words have decided to call it a day.

'Taking to Twitter' the 'Panic' hitmakers posted this message: "Guys it's sad to say but war of words for now are no longer! Abi has just started a solo project though so support her here @rapunzelmusic!"

That "for now" bit might mean it's a temporary thing but it probably isn't to be honest, so let's all move on.

'Panic' was fucking amazing wasn't it.

[youtube]c0UxCqiUqFk[/youtube]

We will not forget.