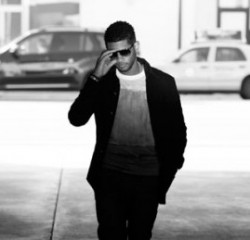 Picasso of pop Usher has been talking about his forth­com­ing eighth album in a way only Usher can, which is to say it makes very little sense.
"It's gonna be freaking out of here, man," he mused to Fader after his per­form­ance at SXSW. "Space and sky, that's what it'll be."
Great. And how are we mere mortals going to see it?
"You look up, and it's everything you can imagine."
Of course.