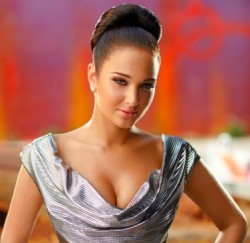 Tulisa is 'forging ahead' with her solo career despite the fact no one seems remotely interested.
"I'm going to make a few singles soon, and I want to take my sound back to basics," she mused to — OH YOU KNOW IT — the Daily Star Playlist. "I want to just make songs that I really love from now on."
But what sound are you going for 'T'?
"My first single 'Young' got to Number One, and that's because it was a very UK-sounding track – and I realise now that's what the fans want."
Hm.
What about all those offers you get from massive producers in America?
"I've been offered the oppor­tun­ity to go back to the US and work with massive producers, but I said no as I want to be more urban," she continued. "I've been saying to ground-level UK writers: 'Send me beats.'"
'Ground-level'.
According to her Instagram, Tulisa is currently in LA.