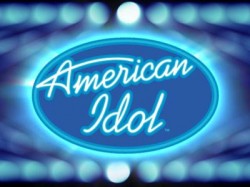 A new American Idol trailer has appeared online.
You can watch it below if you like.
It's basically filled with all the stock chat you'd expect about Idol being "the biggest and the best" blah etc and so on.
There's no coverage of the reported feud, but Nicki is seen sporting some very inter­est­ing wigs.
http://youtu.be/dcyHk7Q-24U
American Idol premiers tonight, but only in America. Apols.