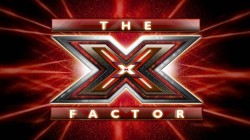 After what's felt like months and months of 'fevered' spec­u­la­tion, the lineup for this year's X Factor judging panel has finally been confirmed.
The four people in charge of finding the next Eton Road, The Conway Sisters or Tabby Callaghan are: Louis Walsh, Gary Barlow, Nicole Scherzinger and Sharon Osbourne.
So basically the same apart from Sharon replacing Tulisa as the person who cares least about what's going on.
Peter Fincham from ITV had this to say about it all (as quoted here): "We're delighted to confirm our fantastic panel, who will bring an incred­ible combined wealth of exper­i­ence to our 10th series of The X Factor. I know I speak for all of us when I say we're looking forward to bringing viewers a brilliant series this autumn."
Excellent, but what does Simon Cowell have to say about it all?
"Three words I never thought I'd say… Welcome back Sharon!"
There are also some changes to the early audition stages, with the intro­duc­tion of Double Auditions, which sounds slightly unsavoury but is actually fine. Basically, con­test­ants will have to go into a room with just the judges to have a singsong and then if they like them, they'll then go on to sing in front of a crowd of people.
So there you go. Expect lots of 'tension' between Sharon and Nicole, and maybe some drinks being thrown over Louis.