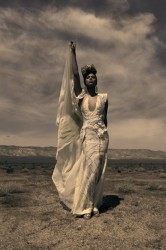 Beyoncé, One Direction, Ke$ha, Usher, Bruno Mars and quite a few other 'artistes' have all signed up for a slightly com­plic­ated-sounding Global Citizen Tickets Initiative, reports Billboard.
Basically fans can register here and then all they need to do is perform three "social actions" — ranging from signing petitions, to raising money, to emailing senators about diseases such as Polio — and in exchange they get two 'gig' tickets to see any of the people taking part.
Social media is involved somehow too, obviously.
"We are thrilled to be part of the Global Citizen campaign — a brilliant way to reward fantastic volun­teers fighting against global poverty," One Direction told a press release. "We can't wait to see some 'global citizens' at our shows!"
So there we have it.