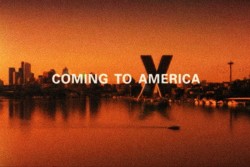 Fox's president of altern­at­ive enter­tain­ment Mike Darnell has referred to the first season of the US X Factor as "an audition act" in reference to low ratings and proposed lineup changes.
Talking to Entertainment Weekly, Darnell said: "Simon got one big new star out of it — LA Reid, and that was great casting. There's going to be a natural reas­sess­ment."
While the departure of Nicole Scherzinger and host Steve Jones was expected after Crowgate, Darnell said 'letting go' of Paula Abdul was more trouble­some.
"She and Simon are great friends, so it was just a dynamic con­ver­sa­tion about what's the nature of the group going to be. And I think we decided to pull the Band-Aid off as quickly as possible," he explained.