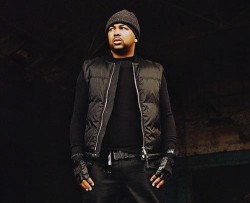 Producer The-Dream has revealed that it was Rihanna who instig­ated the recent col­lab­or­a­tions with Changed Man Chris Brown.
As reported by Ace Showbiz, The-Dream — who co-produced 'Birthday Cake' — recalls a telephone con­ver­sa­tion in which Rihanna said "I think I'm gonna put Chris on it", to which he replied, "I don't know which Chris you talkin' about, [but] OK, cool, whatever you say".
He said he warned her that it would receive criticism but that he trusted her with the decision.
"When she raised the question to me, I know she's not crazy. So my thought was you've been thinking about this, you've already thought it out, so evidently you know what reaction you gonna get."
"At the end of the day, she's my friend, so whatever she wants to do is whatever she wants to do," he continued.