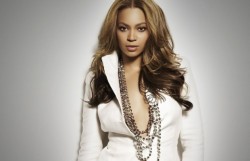 The company which is suing Beyoncé over an alleged breach of contract has demanded that the 'Me, Myself & I' songbird hand over 'sensitive documents', according to Hollywood Reporter.
It's all a bit technical and tedious really but the company in question, Gate Five, claims Beyoncé "double crossed" them by backing out of devel­op­ment of a motion sensitive video game based on her dance moves.
There are lots of "purported"s and "alleged"s around the story, but the latest devel­op­ment is Gate Five's claim that Beyonce has documents which will show she was secretly in talks with a rival games developer to produce another game entirely.