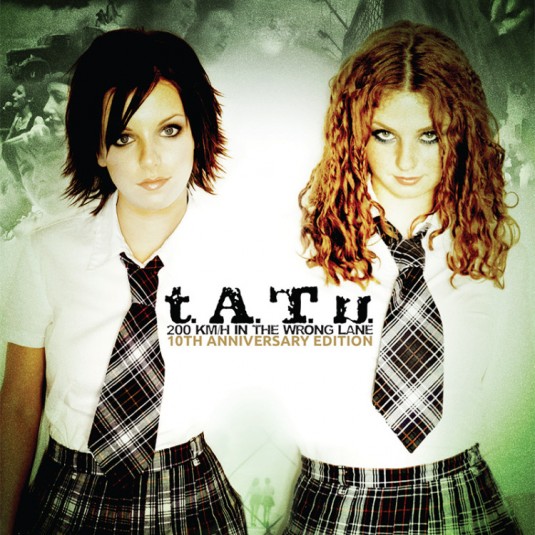 t.A.T.u's debut album '200 km/h in the Wrong Lane' is being reissued to celebrate its 10th anniversary (!).

The special 'Gold Edition' will be released by Cherrytree Records and Universal Russia on November 12 and will feature (we're copying this from the press release): "all new artwork, a never-before-released song from the 2002 sessions, 'A Simple Motion', a brand new remix of 'All The Things She Said' from producer Fernando Garibay (Britney Spears, Lady Gaga, Shakira), special remix in addition to newly-mastered songs."

Let's have a listen to 'All The Things She Said' again, shall we.

[youtube]8mGBaXPlri8[/youtube]

Amazing.