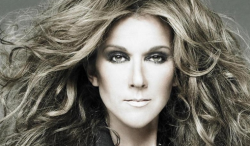 Fairly talented singer of song Céline Dion once performed without any shoes.
The 'Le Loup, La Biche Et Le Chevalier (Une Chanson Douce)' hitmaker remin­isced about her Las Vegas residency, noting: "We've had so many memorable moments, yet since we are talking about the 10th anniversary, how about something that happened on the very first show, 10 years of time ago, on March 25, 2003?"
Spill the beans Dion.
"We had all the media and VIPs in attend­ance for this premier, obviously, it was a very huge night. Somehow, during a costume change, my shoes went missing. It was like, 'Do I leave the audience waiting, or do I go out in my bare feet?'"
What a decision!!!!
"You can't keep the people waiting [take note Bieber], espe­cially on opening night, so I started the song shoeless…and just as I was starting to sing, my brother Michel came on stage with the missing shoes!"
The whirlwind nature of show­busi­ness ladies and gents.