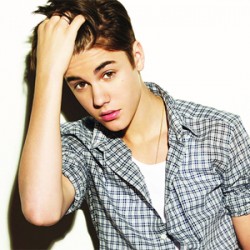 Justin Bieber sometimes wants to quit his job as the most famous person in the world.
"There were so many times," begins the pop industry veteran, "when I just wanted to say, 'Enough is enough, I don't want to do this anymore'."
But the moody teenager says his fans keep his heart in it. Justin cites "you kept my heart from falling" as his favourite lyric from his new album's title track 'Believe'.
"It's about my fans and how much they've helped me," he said to The Hollywood Reporter. "They really have kept my heart from falling because they've always been there and supported me and cheered me on."
Well that's nice isn't it.