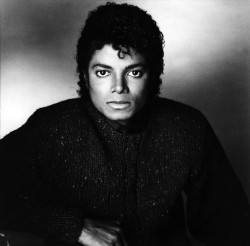 An auction held on the eve of the third anniversary of Michael Jackson's death sold off some items of pop mem­or­ab­ilia — and Madonna's underwear — for ridicu­lous sums of money.
Among the items sold were the hand­writ­ten lyrics to 'Billie Jean' — sold for $40,625 — and a Video Music Award won by Michael Jackson, which sold for the modest amount of $50,000.
Meanwhile, if you had $34,375 to hand in the auction you could have bought a negligee worn by Madonna on her Blonde Ambition tour, or a pair of her pants for $13,750.
What a bargain.
Other items included a dress Whitney Houston wore to the Grammys and a jumpsuit she performed in, selling for $20,480 and $10,240 respectively.
No news of the figure obtained by Faye Tozer's manky old scarf but we'll keep you posted.