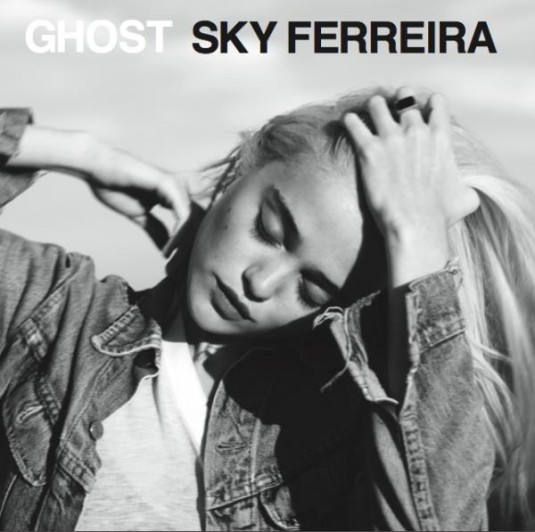 The picture above these words is the image Sky Ferreira (and probably a small man­age­ment team) have selected to represent her forth­com­ing EP, 'Ghost'.
The pho­to­graph was taken by fashion-designer-turned-pho­to­grapher Hedi Slimane, who also did Lady Gaga's 'Fame Monster' pho­to­graphy. Except while the 'Fame Monster' artwork featured black and white pho­to­graph of a female singer with text in a bold sans-serif font, Sky's artwork features oh hang on.
'Ghost' is out on October 2.