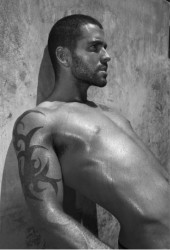 Following the news last week that Joe McElderry has been 'released from his contract' with Syco, it was announced today that Shayne Ward is in a similar position.
Eagle-eyed fans had already feared the worse when Ward tweeted ":-(" last week.
Despite per­form­ing during the live run of last year's series, Ward's third album 'Obsession' missed the UK Top 10 (due to being shit) and the second single was scrapped.
A Syco spokes­per­son told The Sun: "After five very suc­cess­ful years and an inter­na­tional career which saw him sell over 3.2 million records, Shayne's contract has come to an end."
This means the only male winner still signed to Syco is Matt Cardle.