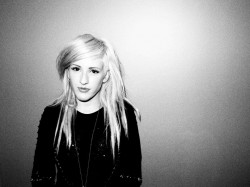 Rudimental have revealed that they've worked with Ellie Goulding on some new songs.
The 'col­lect­ive' tweeted a picture of them in the studio with Ed Sheeran and rapper The Game, but appar­ently the 'Guns And Horses' hitmaker showed up too.
"We did a session in LA, in La La Land, with Ed Sheeran, and The Game showed up as well," they told Idolator. "Ellie Goulding popped in as well."
"It's got a really good vibe," one of them said. "We'll all decide where it goes later. We made, six tracks over two days, was it?"
Apparently it was.