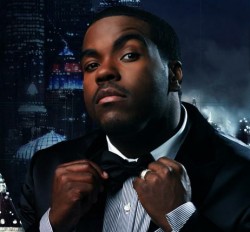 Rodney 'Darkchild' Jerkins worked with Christina Aguilera on some new music at some point in May.
'Taking to Twitter' the mas­ter­mind behind the Spice Girls' epoch-defining 'Forever' album bragged: "Justin B., Nelly F, Leona L., Christina A., Jordin S., Kelly R., Nas, and Enrique I. Thats just the month of May! #DARKCHILD#WEWORKING."
So, we knew about Justin B, Nelly F and Leona L, but as well as the news of Christina A's new material it's nice to see Jordin S and Enrique I both getting on with it too.
Well done Rodney.