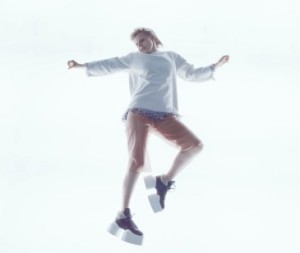 Robyn's been talking about some of her forth­com­ing music.
Basically there's an EP she made with the late Christian Falk and that should hopefully be released in the near future.
She also mentions working with Jimmy Jam & Terry Lewis.
In an interview with Time (Röyksopp are involved too but are pretty much making up numbers for most of the interview), she was asked about the new songs she's been playing live and if any of them were ready to be released, to which she said "some of them are actually finished and mixed" (amazing), adding: "I've been working on this EP with Markus [Jägerstedt], who's in my band, and a producer by the name of Christian Falk, who is this Swedish guy that I worked with for many years, since I was like 15 — we worked on my first album, even."
"He tra­gic­ally and very sadly passed away two weeks ago. He was sick for a while before he died, and that's also one of the reasons I wanted to make sure that we got that material out there, before he actually dis­ap­peared from the face of this earth."
"So he was able to be a part of that a little bit before he went. It's also changed the songs a little bit, me and Markus are still working on it. It's going to be strange, but very healing, to finish the record without Christian."
Let's have a listen to the last pop mas­ter­piece they made together shall we.