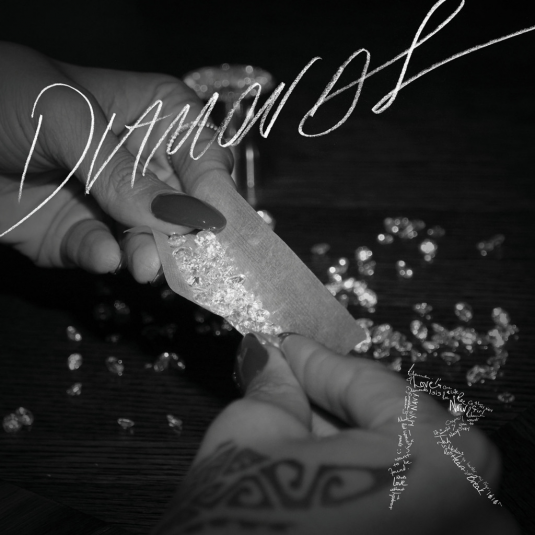 We can't imagine that smoking paraphernalia is the best place to store your jewels, but there you go.
'Diamonds' is produced by Stargate and (if rumours are anything to go by) credits Sia and Benny Blanco too.
The song will make its radio debut this Wednesday and is available to buy an hour after airing.
Lovely stuff.